Tuesday, August 1st, 2006
To have better control of the system and also to save energy there should be some way to be able to control the variable displacement pump pressure. This can be accomplished by controlling the pressure in the feedback input ( X ) of the pump controller as seen in the pump documents.
One way to have couple steps in the control could be to use CVGC-3 and DG4V-3-0C valves from Vickers that were found from some old equipment.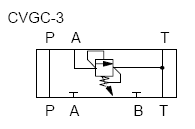 The circuit should be like this then: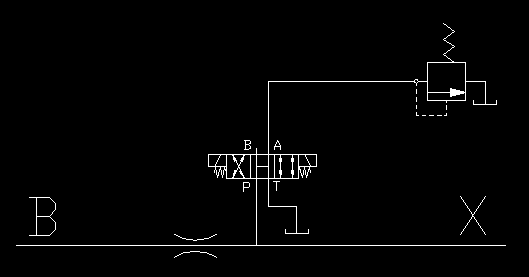 Another alternative could be proportional control with valve like Vickers KCG-3 pressure relief valve.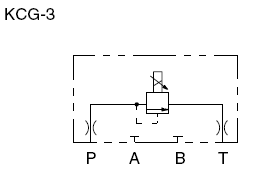 CVGC-3 and DG4V-3-0C were found from some old equipment but from a bit difficult place so getting access to them would require disassembling part of the machine. Quote for a new KCG-3 wasn't that cheap either…
Then I got the chance to get a Bosch-Rexroth ZDRE 6 pressure reducing valve for a fraction of the quoted price for KCG-3 so it will be the planned valve for controlling the pump now. It is not the most optimal solution but should be possible to fit it in there.