A10VO 71 DFR1
Hydraulic pump to be used is Bosch Rexroth A10VO 71 with DFR1 control.
A10VO datasheet alternative link
DFR1 control: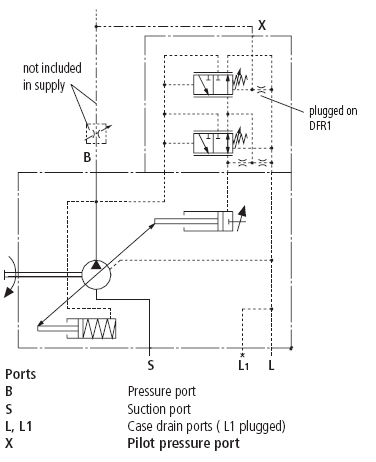 Click for more details:


One Response to "A10VO 71 DFR1"
Projects » Blog Archive » Hydraulic pump control Says:
August 1st, 2006 at 17:36

[…] To have better control of the system and also to save energy there should be some way to be able to control the variable displacement pump pressure. This can be accomplished by controlling the pressure in the feedback input ( X ) of the pump controller as seen in the pump documents. […]
Leave a Reply
You must be logged in to post a comment.