Things available for sale.



S1D13305 LCD controller



Board includes a DC/DC converter for generating the negative voltage needed by the displays. Also it has a 14 pin 1.25 mm pitch FFC connector for connecting a display with FFC cable. Board can be also assembled without FFC connector for connecting to displays not using the FFC cable. Also available is a version with a 12 pin FFC connector.

PDF

DMF-50840 and LM32007T versions.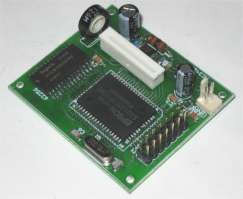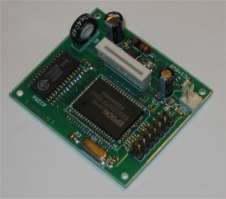 DMF-50840 version is compatible with many QVGA panels that have the same pinout and connector.

35 €

320x240 LCD displays

LM32007T - white on blue
SP14Q002-A1
DG320240 (pictures in the ADS Graphics Client Plus section below)

All are unused displays still in factory packaging

Display + S1D13305 controller 65 €
Full assembled package for PC parallel port also possible



Noritake VFD USB interface board



Works with

GU128x64-800(A)
GU128x32-800(A)
GU256x64-372
GU256x64-355
other models from GU256x64-3xx series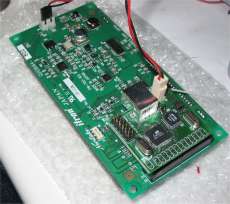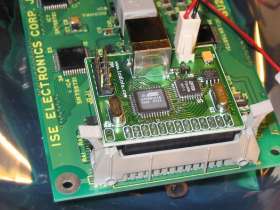 Another board for the 3900 series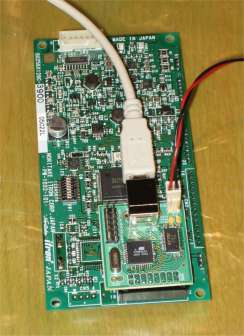 Discussed here for example

39 €

ADS Graphics Client Plus

StrongARM 206 MHz
32 MB SDRAM
32 MB Flash
LCD controller
PCMCIA (compact flash cards, wireless cards, IDE hard disk, etc)
Ethernet
3 serial ports
Sound
GCLinux.pdf

Comes with a Linux source distribution from the board manufacturer including drivers for the peripherals on the board.
Also included is instructions for installing the toolchain and getting started with the board.
U-Boot can be used as an alternative bootloader in addition to the original bootloader for convenient TFTP booting during development.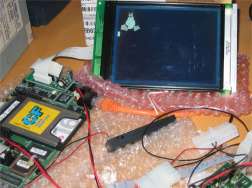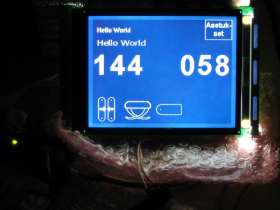 Compared to the full spec board these boards are missing some components from the PCB:

VEE generation for passive displays
CAN controller
RS485
IRDA

Also available

CAN controller add-on (parts 5 € or assembled)
QVGA interface board (including VEE) + display. 4-bit grayscale. These are seen in the pictures. Comes with a preconfigured Linux image to immediately see the display working.
Bluetooth add-on

ADS board + 320x240 display with interface board as seen in the picture 100 €


---
Items are in Finland and shipping is possible to pretty much anywhere. For smaller items airmail shipping for 3 € is possible to most countries.
henri@lcdinfo.com